WHAT IS DIGITAL HUMANITIES?
Digital Humanities (DH) is an interdisciplinary field of research and practical development that focuses on the application of computer methods in the research of Humanities materials. Typical DH research is conducted in collaboration with researchers and developers in the Humanities and Computer Science. The origins of DH can be traced back to the late 1940s, but in particular the capabilities of this field have developed over the last decade.
DIGITAL HUMANITIES IN LATVIA
Computational methods in the processing and analysis of Humanities materials have been known in Latvia for several decades. The most intensive research, development of resources and tools has taken place in the field of linguistics, where a separate sub-sector – Computer Linguistics – has stabilised. The strongest research groups in this field work in the UL MII Artificial Intelligence Laboratory and technology company Tilde. The National Library of Latvia has become the largest creator of useful resources for researchers in the Humanities, with a further goal of developing analytical tools and providing DH services to researchers. In addition to publishing digital cultural platforms and open access resources, the Institute of Literature, Folklore and Art at the University of Latvia has successfully started the development of crowdsourcing tools and campaigns for popularisation, digitisation and creation of Humanities materials.
Until now, no Latvian higher education institutions has established a separate study programme or a programme where a significant part of it would offer full-fledged acquisition of Digital Humanities. Fragmentary DH is available as separate and limited amount courses in some Humanities and Social Sciences programmes. Acquisition of Digital Humanities at a Master's level is offered by RTU Faculty of E-study Technologies and Humanities.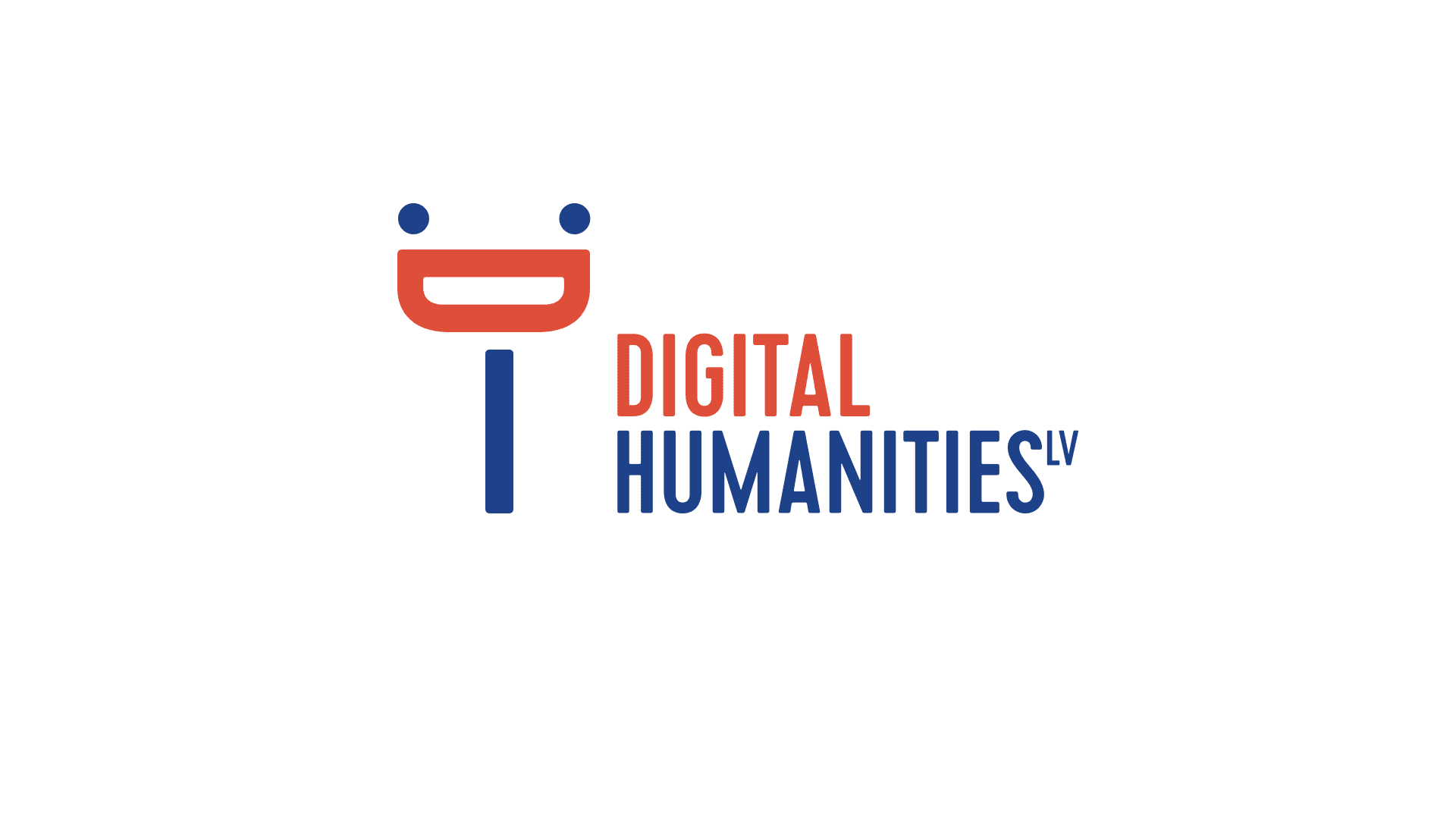 DIGITALHUMANITIES.LV
IS A JOINT INITIATIVE BY LATVIAN RESEARCH, EDUCATIONAL AND CULTURAL INSTITUTIONS, AIMED TO INTRODUCE AND ADCANCE DIGITAL HUMANITIES IN LATVIA, TO PROVIDE INFORMATION ABOUT CURRENT EVENTS, RESOURCES AND MAIN ACTORS IN THE FIELS, AS WELL AS TO ENHANCE COOPERATION BOTH ON THE NATIONAL AND INTERNATIONAL LEVEL